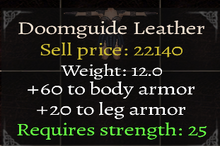 A light but very resistant armor only used by Doomguides and Possessed Doomguides. Even though it appears poorly armored, this armor surpasses most armors in Pendor.
It cannot be found on shops, but it can be dropped by both troops that use it and also obtained on a 5% chance if you defeat The Three Seers and you fail the "capture" roll (60% base chance - 5% for every Prisoner Management skill point).
It is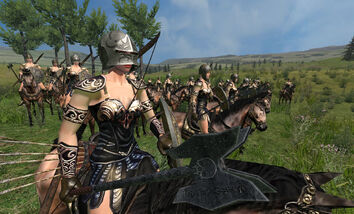 Custom Knighthood Order Unlockable Equipment
, to unlock it for your
Custom Knighthood Order
, the player must defeat
The Three Seers
and get a successful "capture" roll (40% chance + 5% for every
Prisoner Management
skill point).
Community content is available under
CC-BY-SA
unless otherwise noted.